Soldering is no longer restricted to power source anymore with the Cordless Soldering Iron Torch. You need a soldering iron tool that heats up fast and cordless so you can use it anywhere even without a plug. It is perfectly ideal for professional or hobbyist, where it can be used as an ordinary soldering iron, heat gun or flame torch.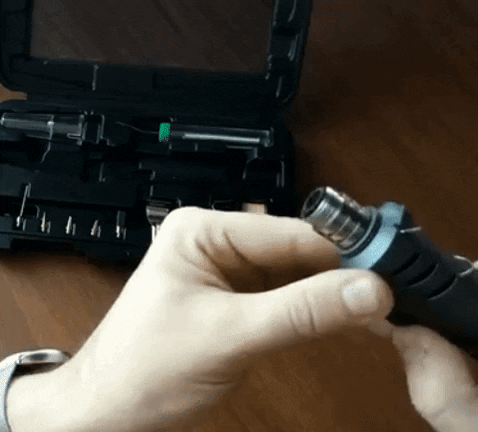 What makes this soldering iron tool so unique is that it runs on butane gas, which makes it portable and heats quickly (torch comes with an empty tank, fill up with butane gas before use). You can use the heat to help loosen a stuck bolt that won't turn, or an iced lock, make a quick weld or solder in places where no electricity is available. Simply switch tips to heat shrink tubes or to cut ropes. Or you can also use it as a flame torch.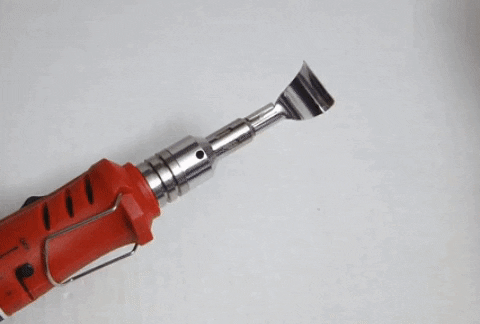 Cordless Soldering Iron Torch heats up faster than those traditional soldering tools, approximate temperature with tip is adjustable from about 410° to 850° F or up to 2400° in torch mode. It has a self-igniting spark switch (piezoelectric) plus child-resistant safety button and a protective cap. Great for electrical and circuit boards, general heating/drying, brazing, preheating flux, jewelry creation/repair, arts and crafts, models and etc.. 
Features:
Pen style design, compact and lightweight.
Comes with a handy storage case.
Gas-powered without voltage and wire limitation.
Can be used as ordinary soldering iron, heat gun or flame torch.
Package Includes:
• 1 X Cordless Soldering Iron Torch
• 1 X Sponge for wiping solder from tips
• 1 X Protective cap
• 1 X Roll soldering lead
• 1 X Storage case
• 5 X Tips of different functions

NOTES:

The product is not filled with gas yet, please refill it before use. Use only butane gas.
Keep out of children.
Please ensure the tip is fully cooled down before putting it back to the case.
Allow the device to rest after 10-15 minutes of continuous use.