Let you have smooth feet!
Features:
Two speed models:The ergonomic design features 2 speeds as well as a sanding pad and a polishing pad. With this rechargeable device, you can remove angry calluses anywhere, anytime, and your environment stays clean.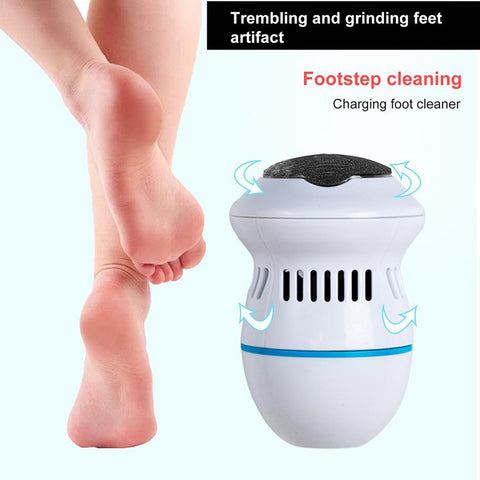 Remove the dead skin:The product is the only motorized callus remover with unique technology that sucks the dead skin shavings when you use it.
High performance yet gentle:The head rotates at over 2000 rpm to remove calluses, while the skin is polished and polished.
Specifications:
Material: metal, plastic
Function: Electric callus removes calluses and vacuums

Power mode: rechargeable

Speed: 2000 rpm

Size: 170*140*170mm

Color:white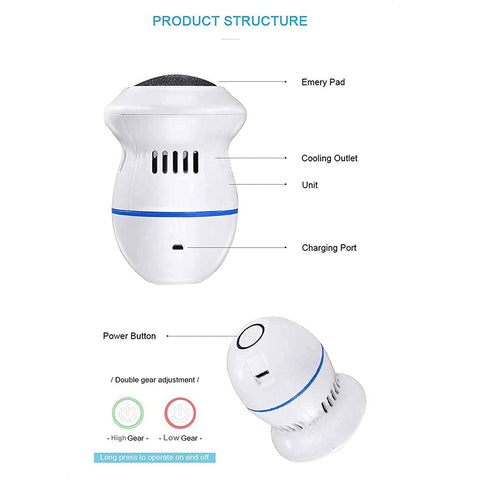 Package Included:

✌1 x Foot files pedicure tool
✌1 x USB charging cable
✌1 x diamond sandstone
✌1 x polished matte stone
✌1 x brush
✌1 x manual